CLUB PAGES: |
ENGLAND
| |
ITALY
| |
GERMANY
| |
SPAIN
| |
More Clubs
SOCCER ODDS
Soccer In UK News Headlines
News headlines concerning UK soccer.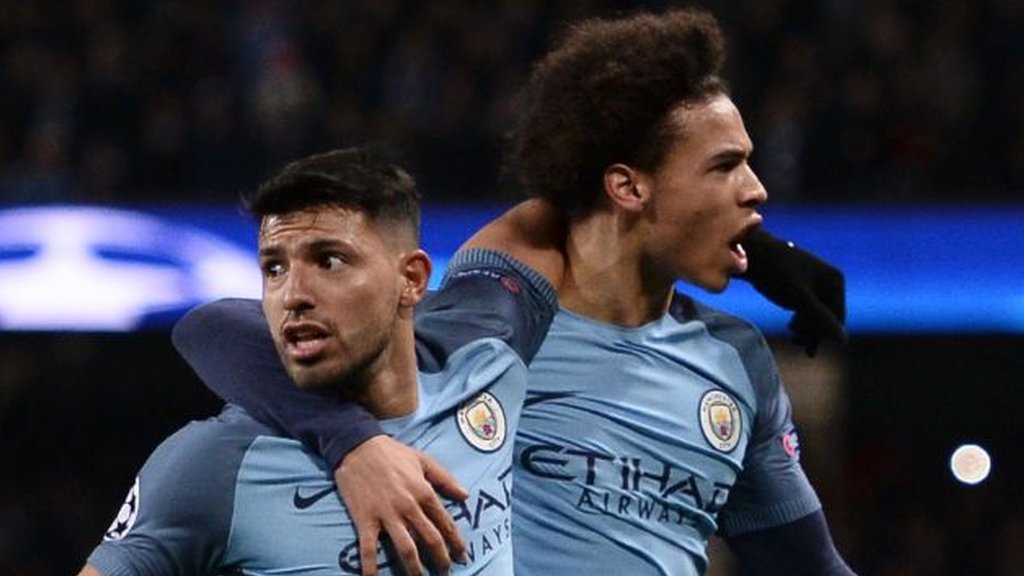 Man City rally to beat Monaco 5-3 in epic first leg
5 hours ago
Man City twice come from behind to beat Monaco in a thrilling Champions League last 16 first-leg tie at the Etihad Stadium.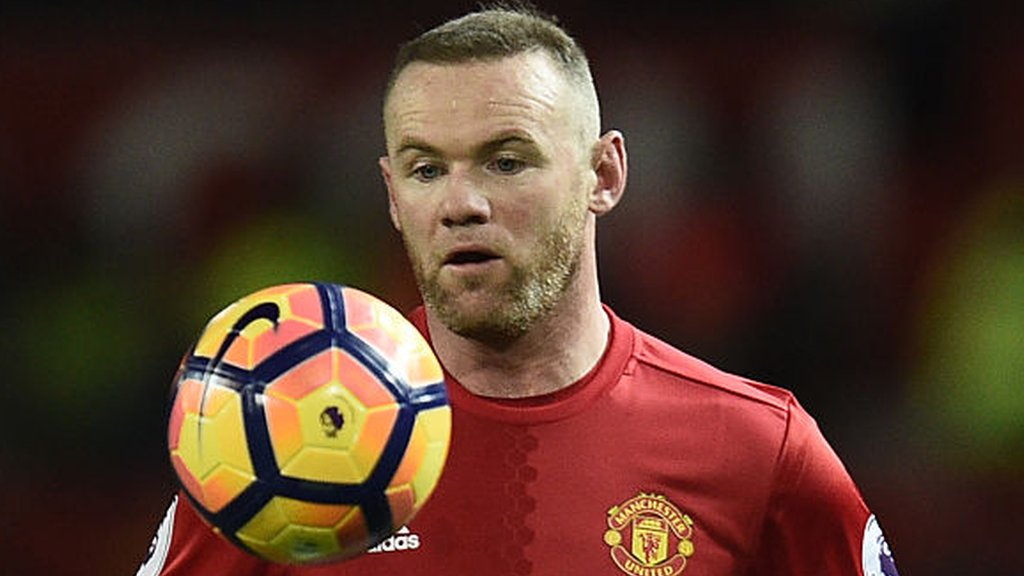 Wayne Rooney not guaranteed to stay at Manchester United, says Jose Mourinho
7 hours ago
Manchester United boss Jose Mourinho has not ruled out captain Wayne Rooney leaving the club this month.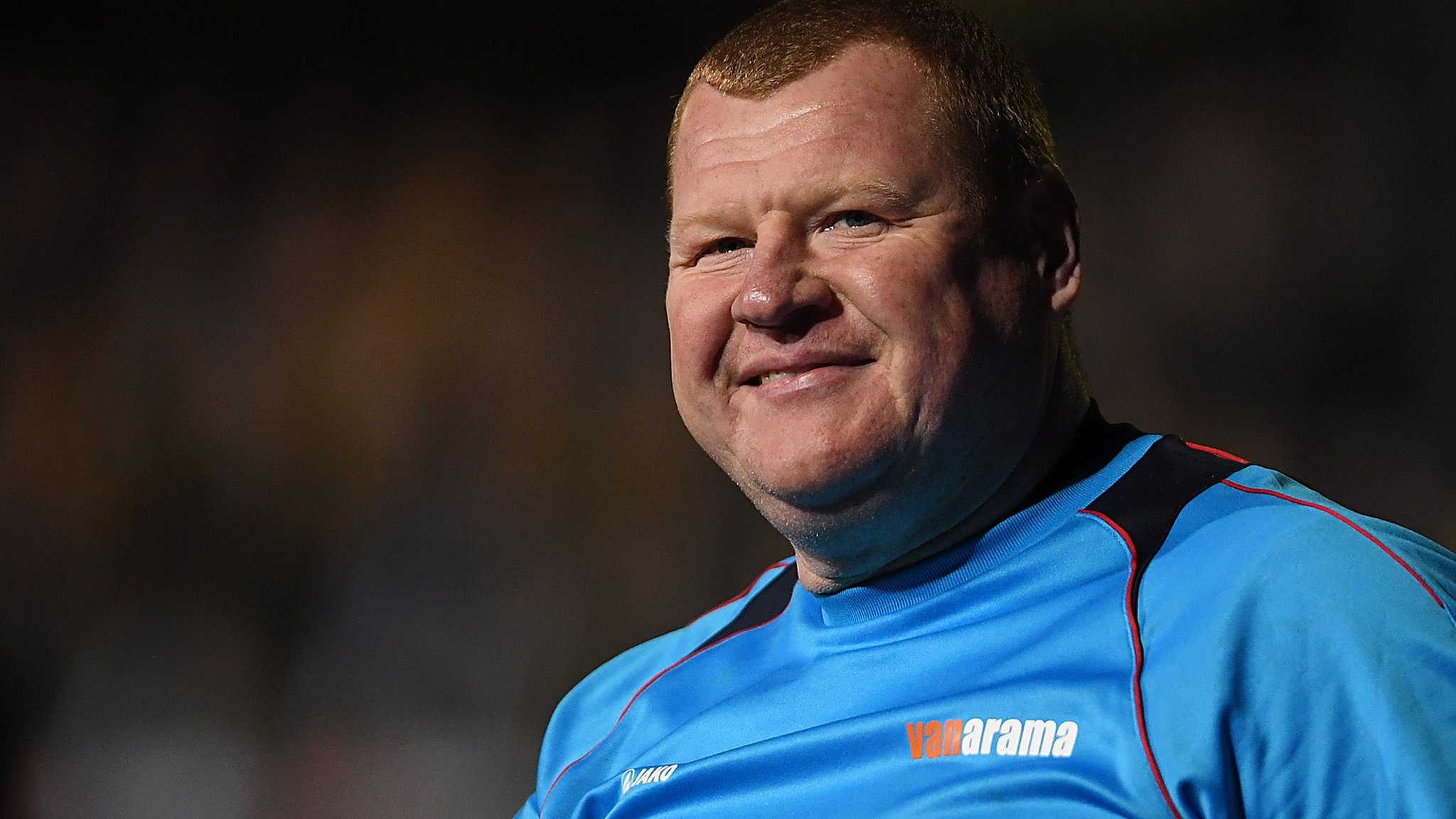 Shaw 'piegate' resignation 'a nightmare' says Sutton boss
5 hours ago
The resignation of 'piegate' keeper Wayne Shaw following Sutton United's FA Cup heroics is devastating, says manager Paul Doswell.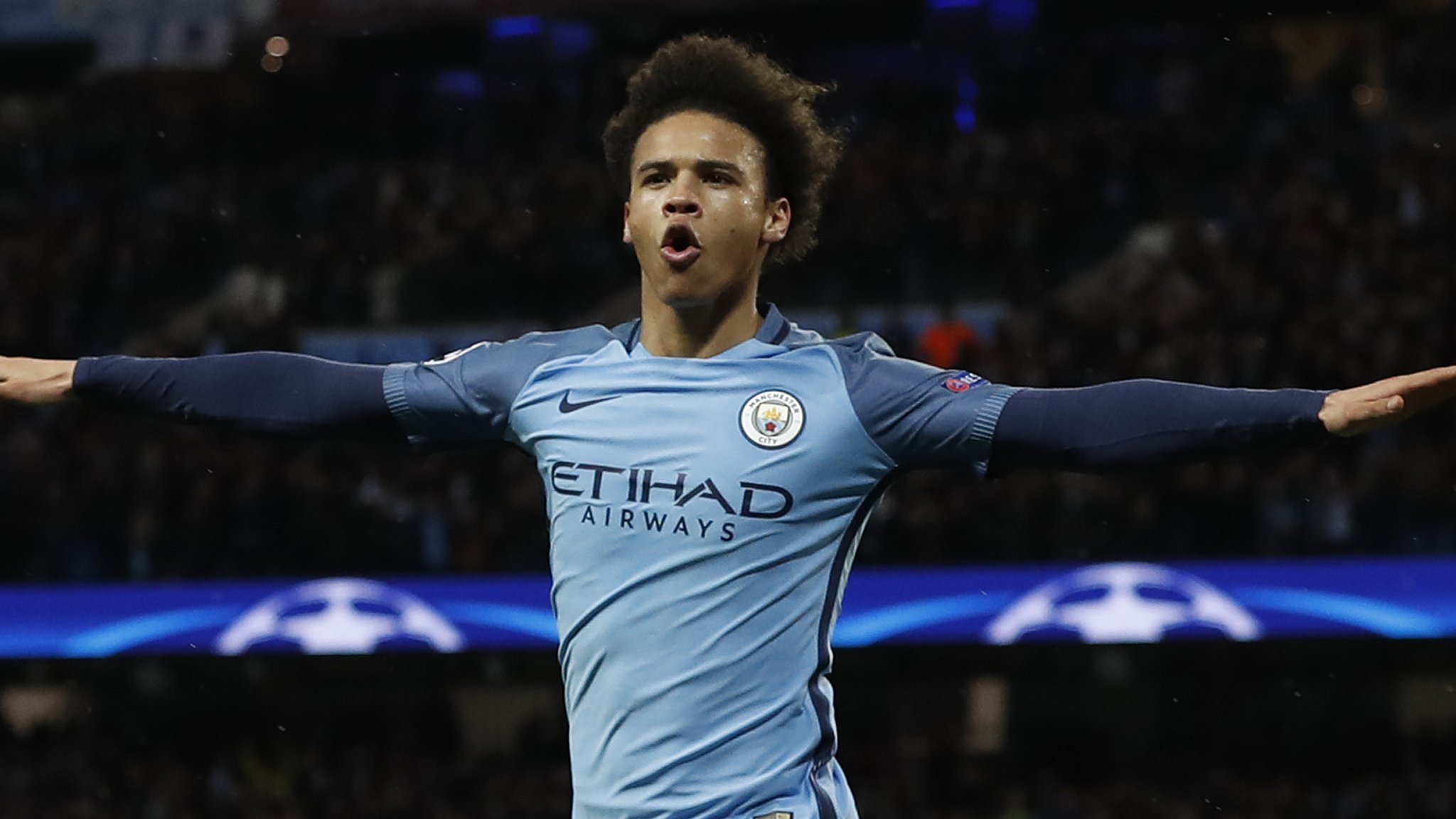 Man City 5-3 Monaco: InSane - social media reacts to last-16 thriller
4 hours ago
Social media reacts to Manchester City's epic 5-3 win over Monaco in the Champions League last-16 tie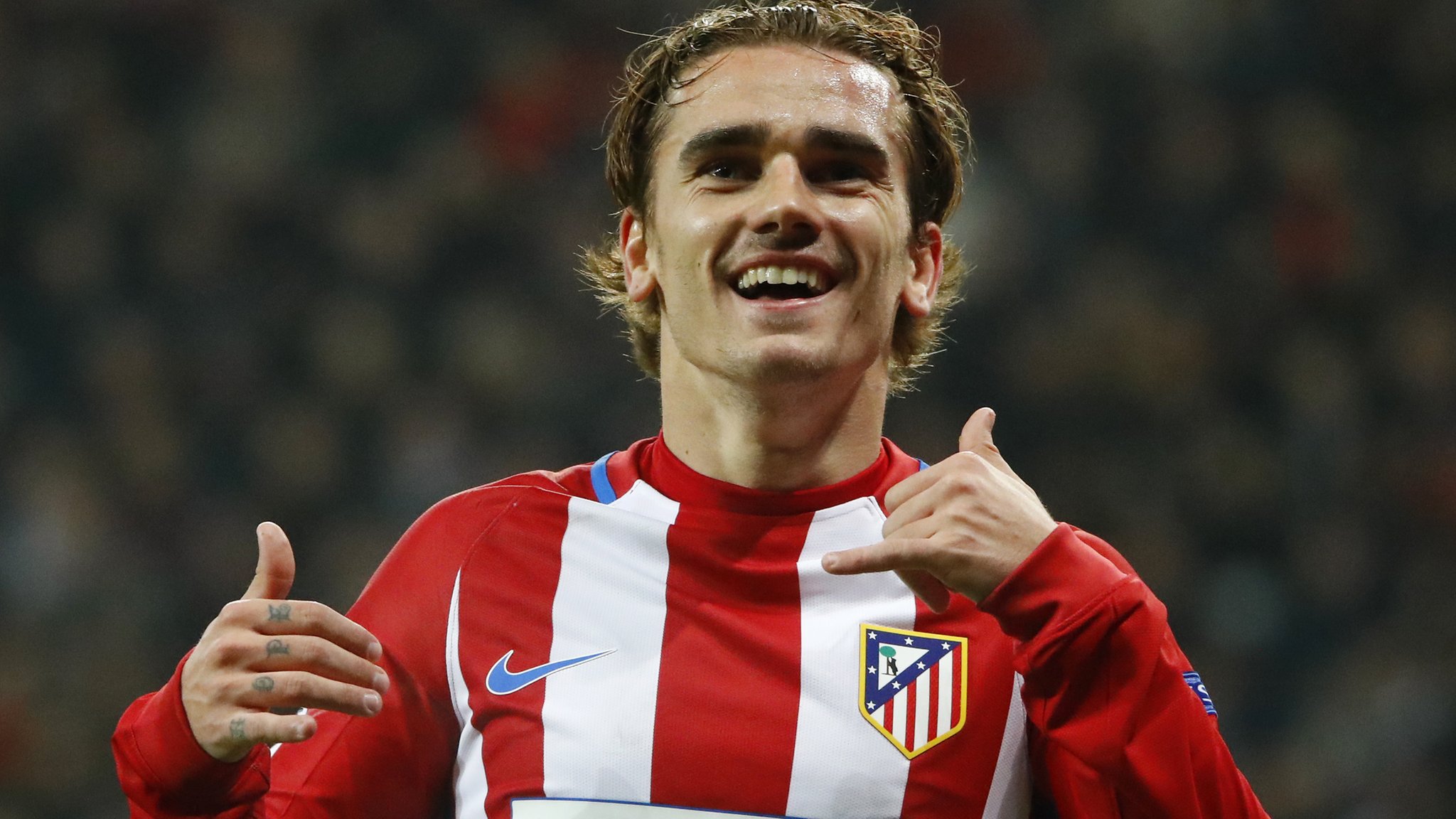 Atletico take control of Leverkusen tie
5 hours ago
Atletico Madrid score four away goals to beat Bayer Leverkusen in the first leg of their Champions League last-16 tie in Germany.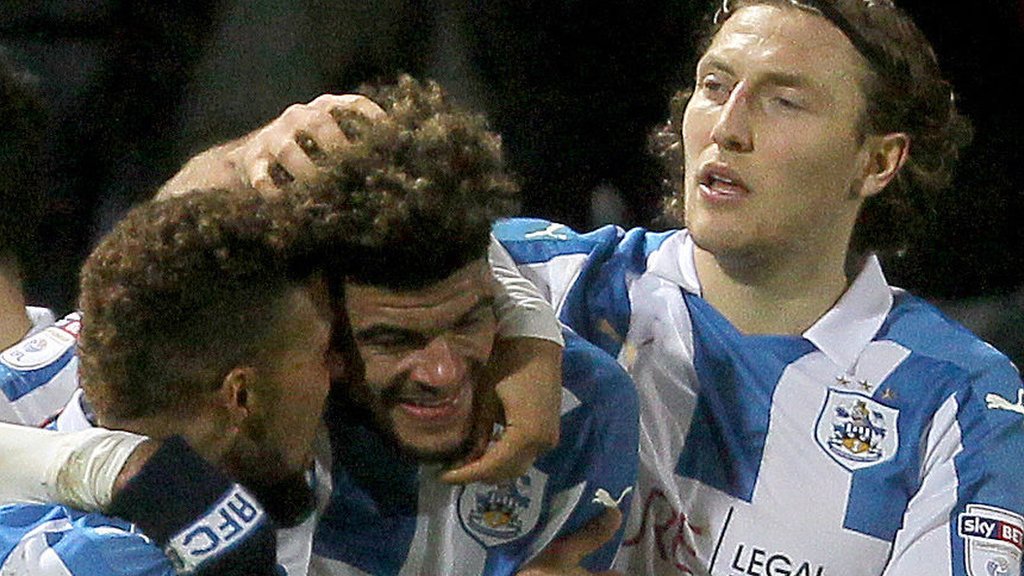 Huddersfield boost top-two hopes with win over Reading
6 hours ago
Huddersfield move to within four points of the automatic promotion spots thanks to Philip Billing's winner against Reading.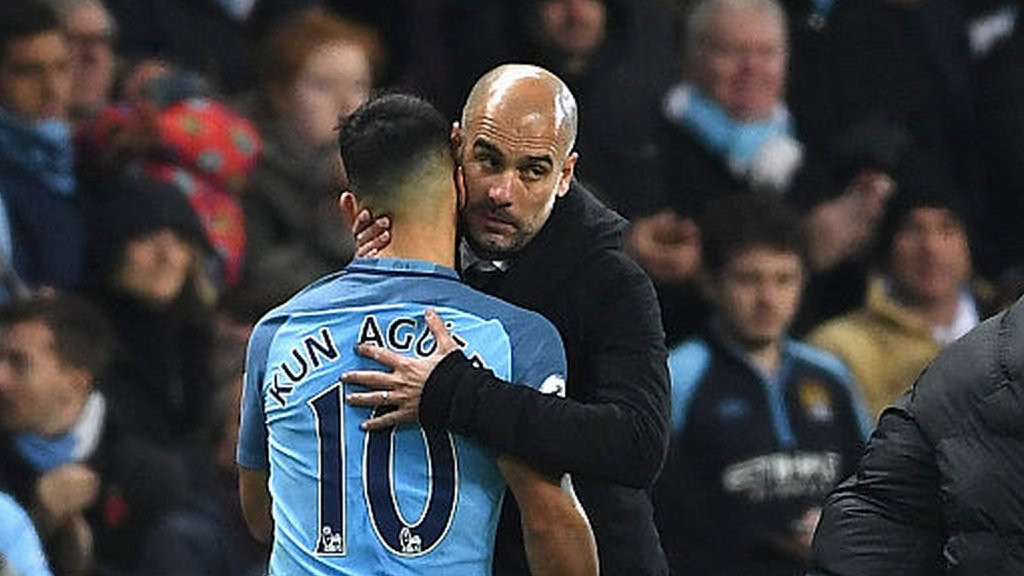 City must score or be eliminated - Guardiola
3 hours ago
Man City "will be eliminated" if they do not score at Monaco in their Champions League last-16 second leg, says manager Pep Guardiola.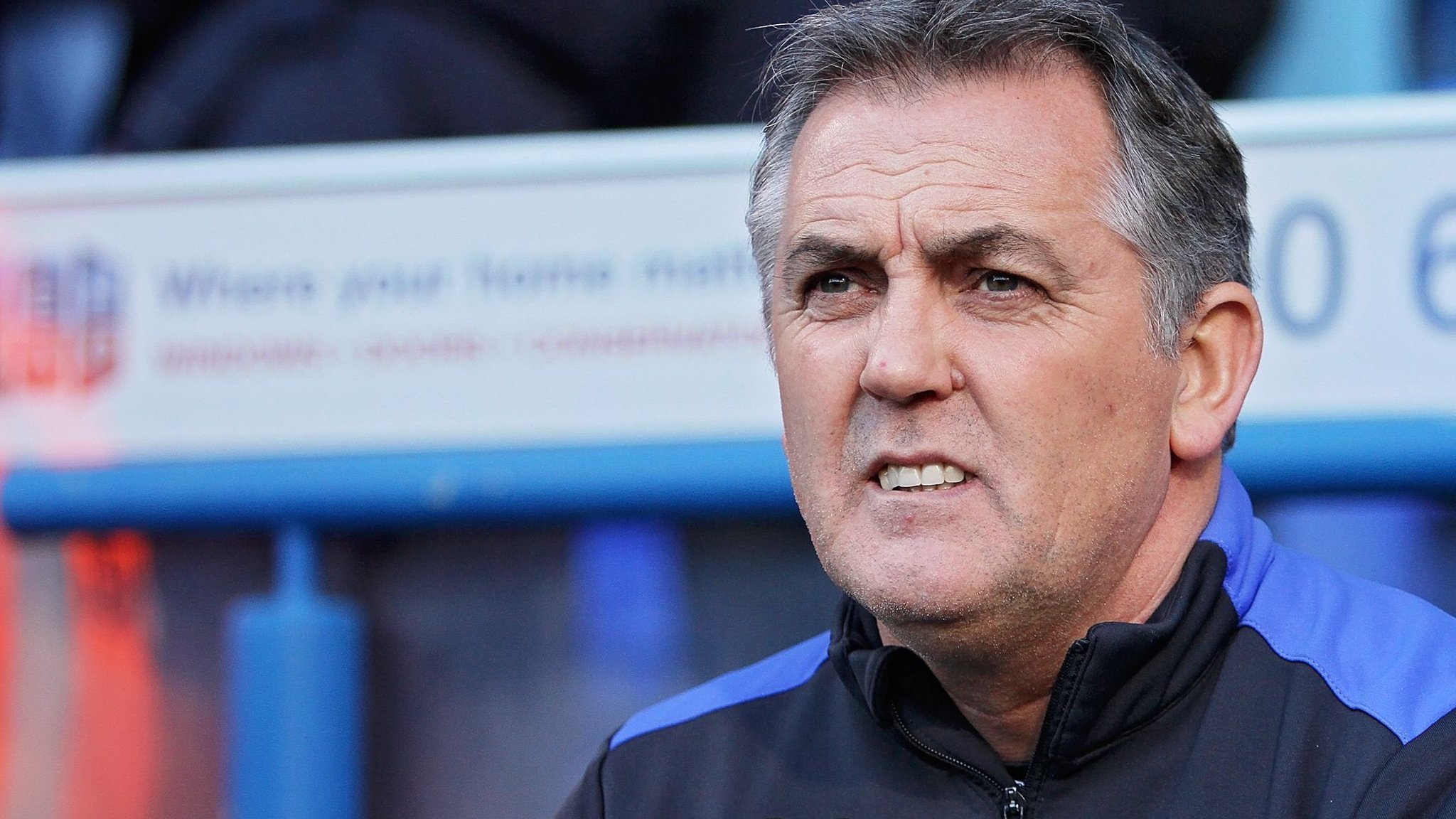 Owen Coyle: Blackburn boss leaves club by mutual consent
11 hours ago
Blackburn Rovers manager Owen Coyle leaves the Championship side by mutual consent with the club in relegation trouble.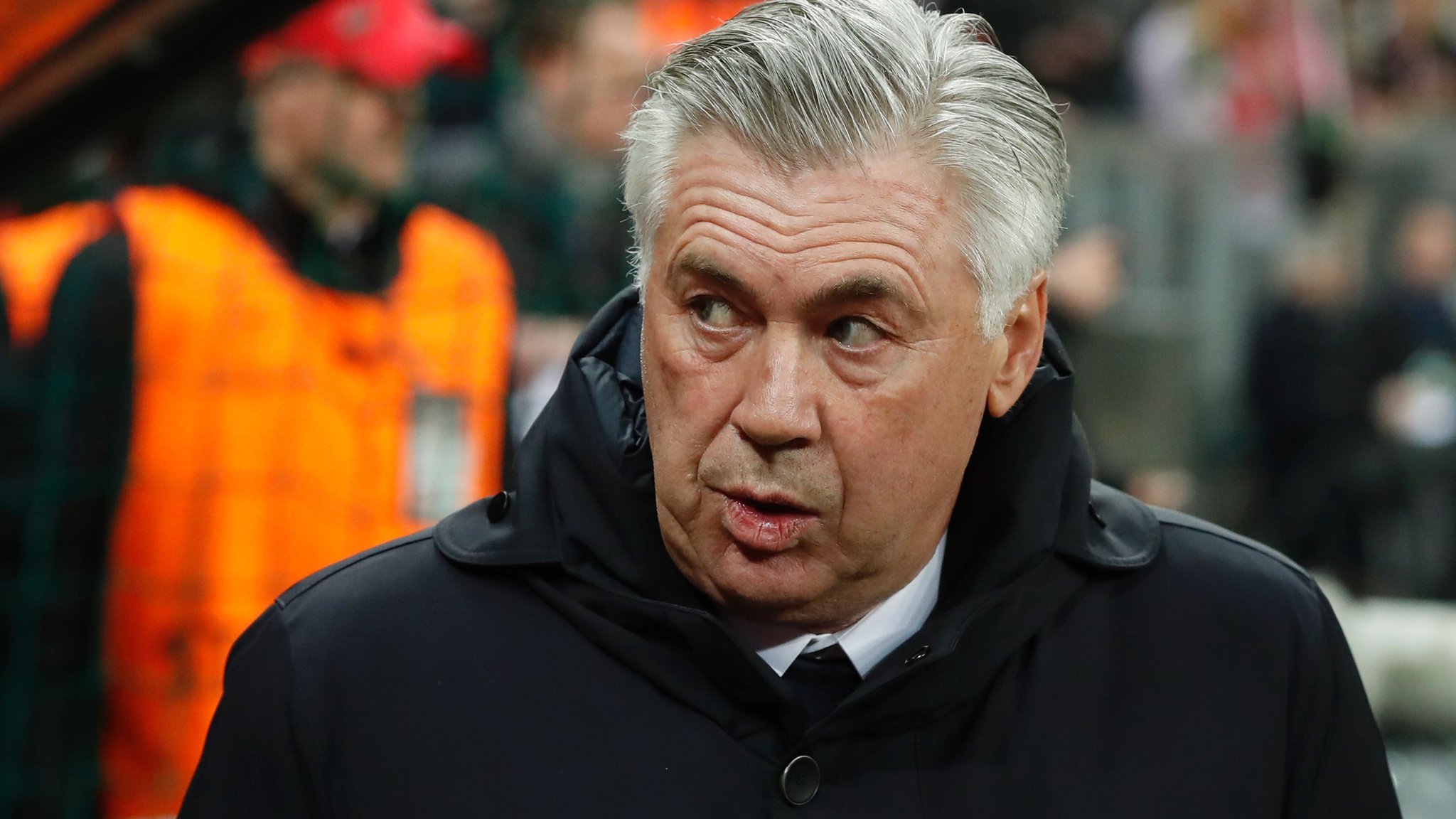 Carlo Ancelotti: Bayern Munich boss not punished for middle finger gesture
10 hours ago
Carlo Ancelotti escapes punishment for a middle finger gesture, but apologises with a donation to charity.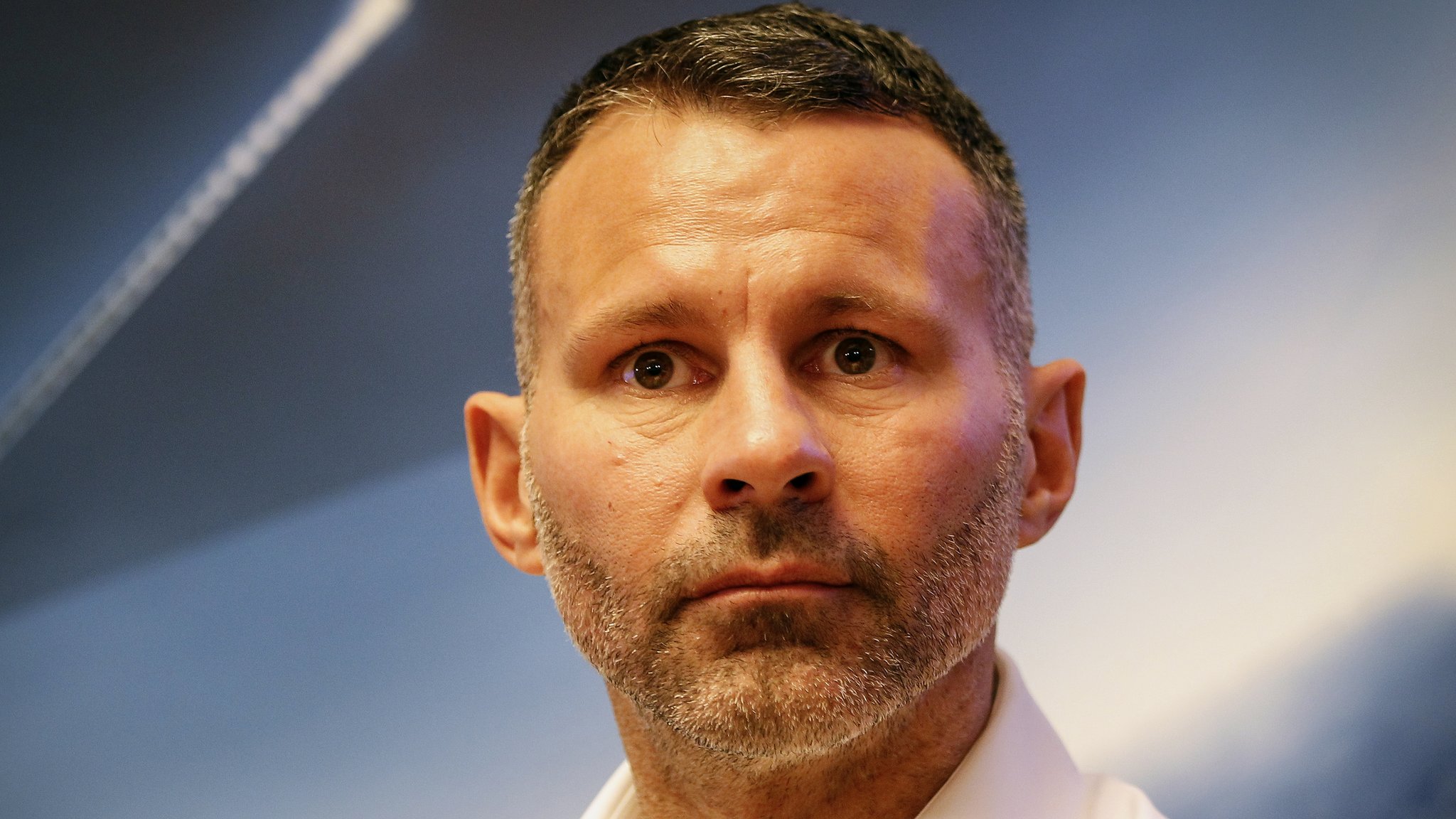 Ryan Giggs: 'Too many foreign managers in British football'
11 hours ago
Ryan Giggs says there are too many foreign coaches in the Premier League, with British managers not given a chance.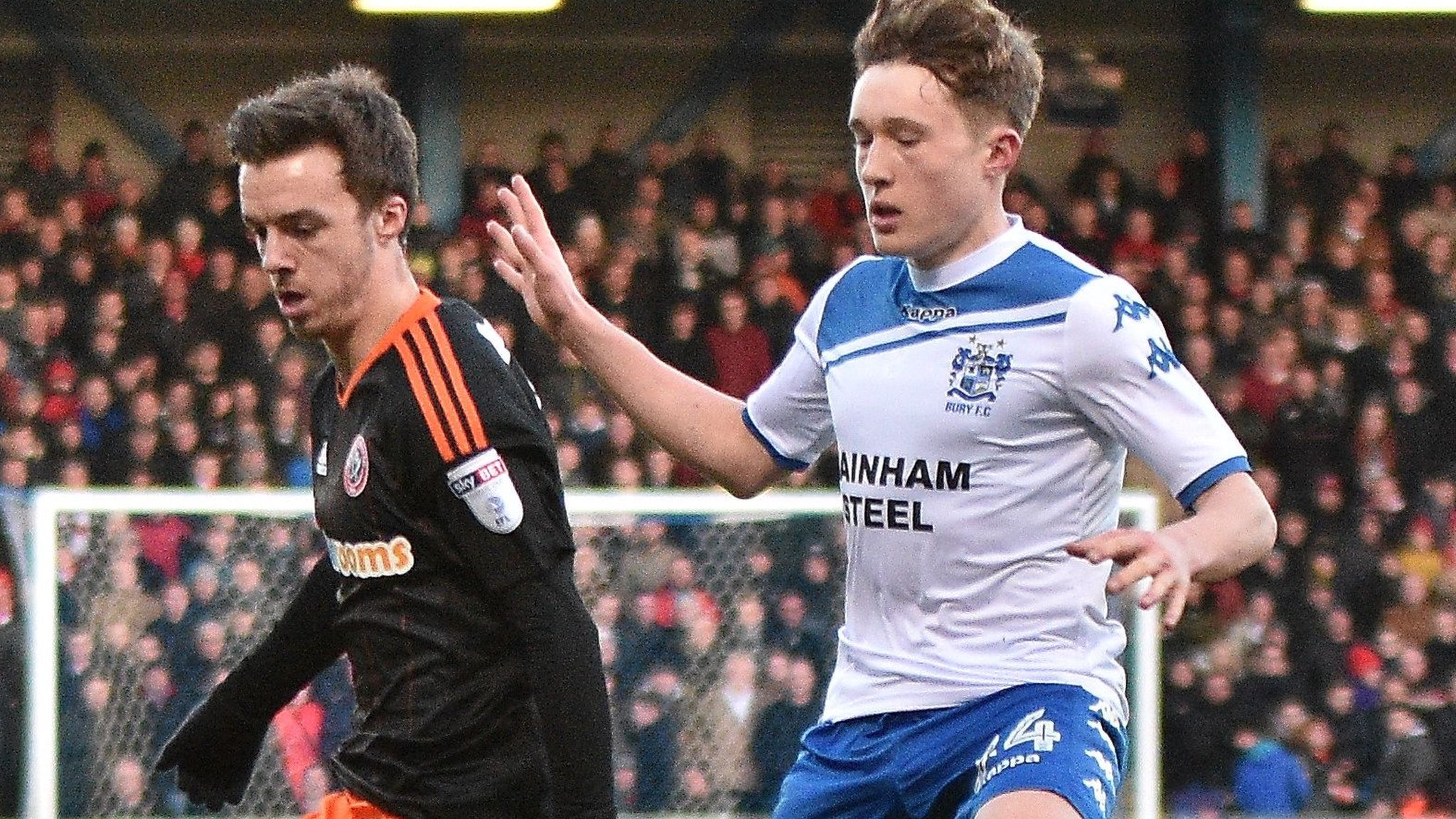 First 21st century-born player in EFL signs Bury deal
9 hours ago
Callum Styles, the first Football League player born in the 21st century, signs a professional contract with Bury.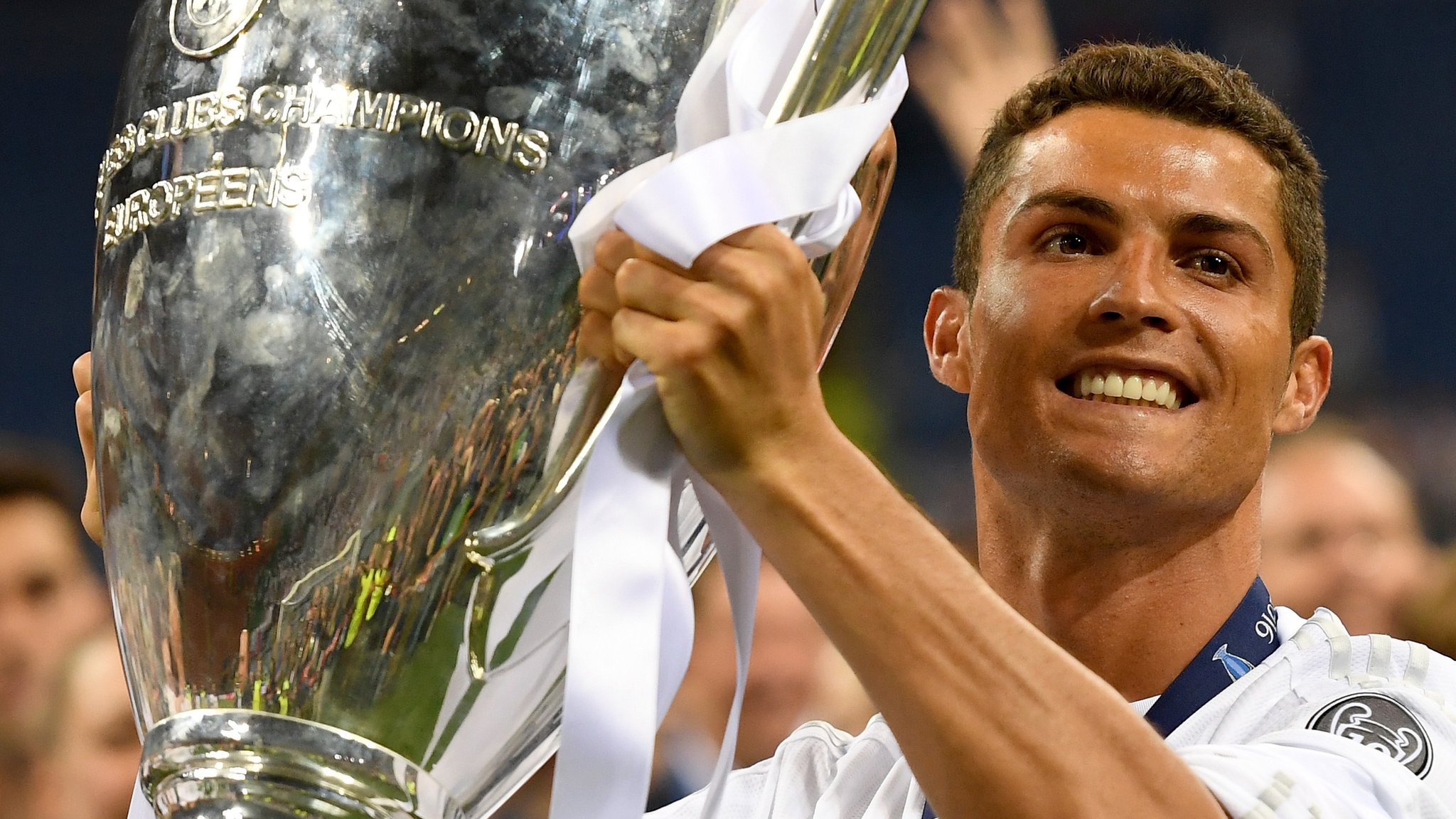 Record-breakers and one-hit wonders: Test yourself with our Champions League ...
14 hours ago
Are you destined for continental glory? Or to be a last-16 footnote? Take our Champions League quiz and find out.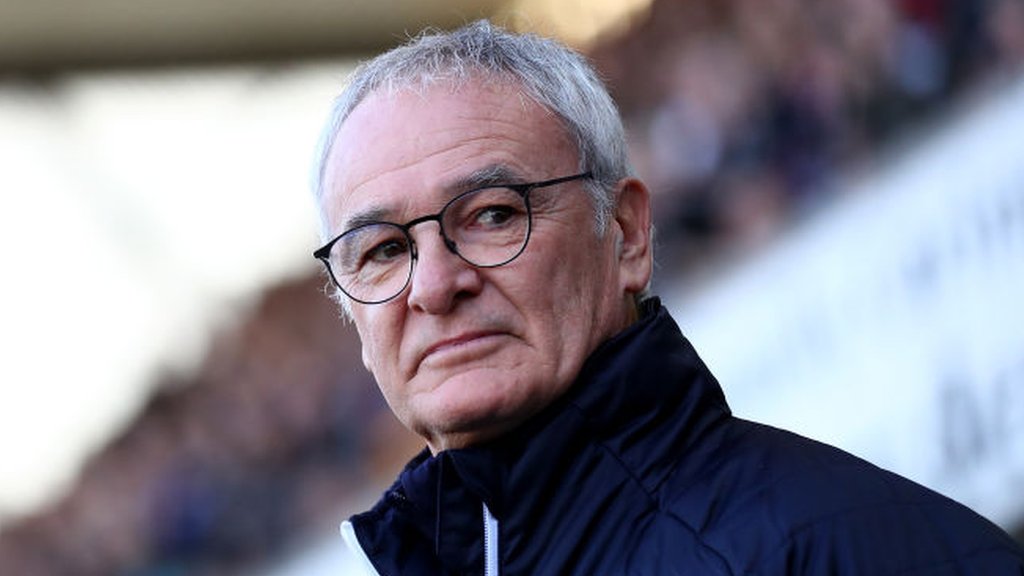 Sevilla v Leicester: Claudio Ranieri thinks Champions League tie could turn s...
7 hours ago
Leicester boss Claudio Ranieri says Wednesday's Champions League knockout game at Sevilla could be a turning point for the Foxes.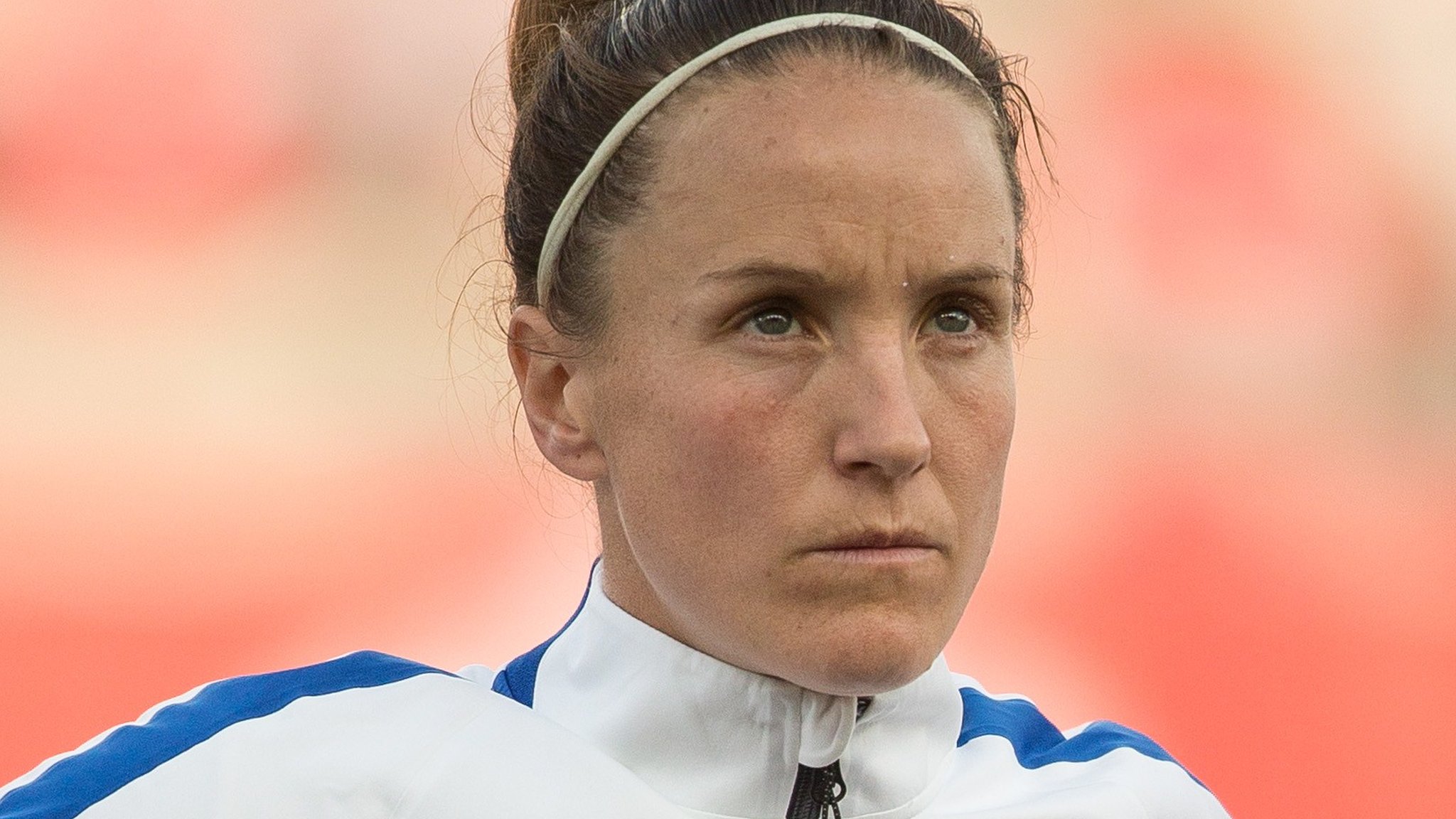 Stoney returns to England squad for SheBelieves Cup
16 hours ago
Liverpool defender Casey Stoney recovers from injury and is recalled to the England squad for the SheBelieves Cup in the United States.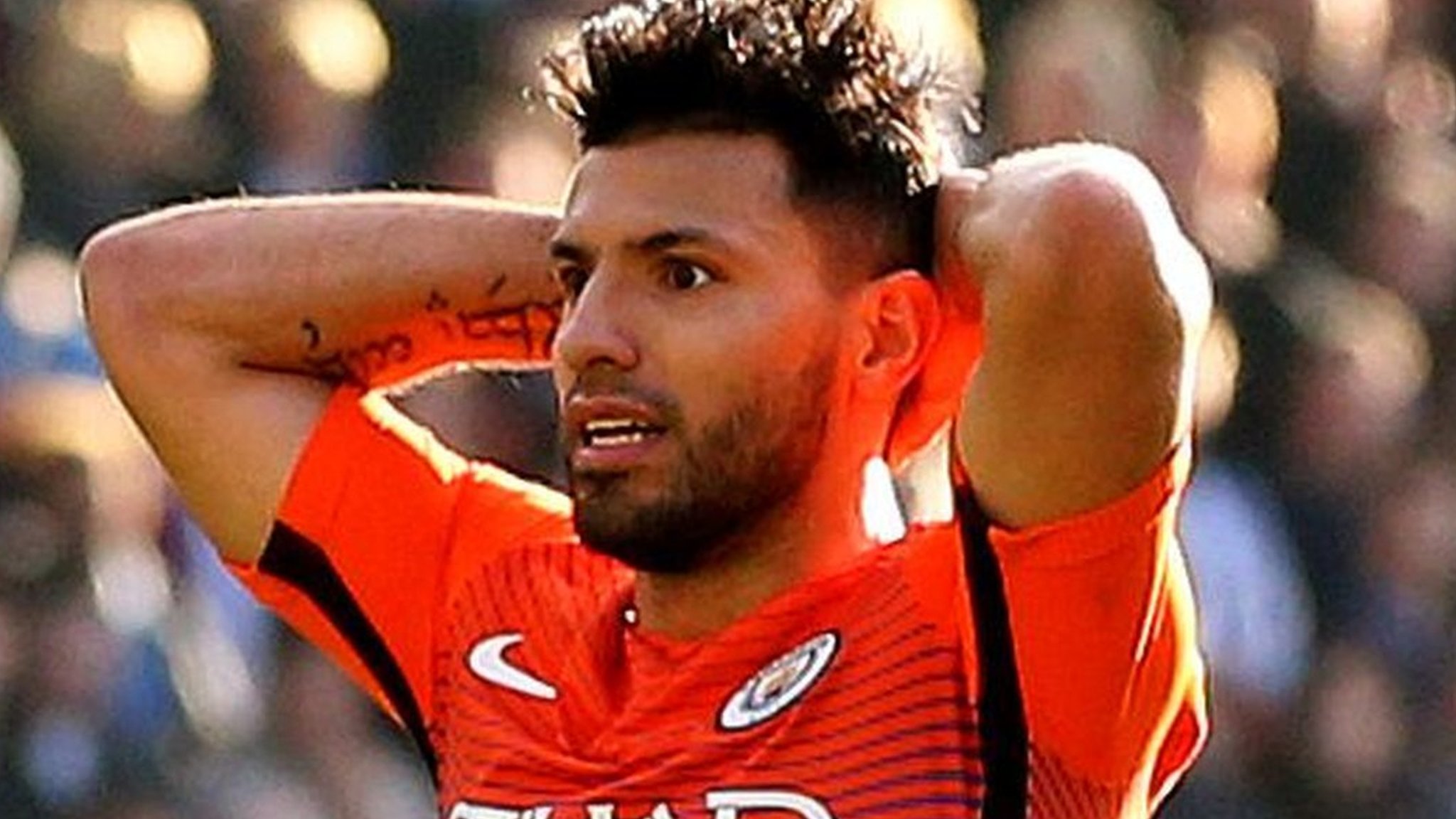 Man City v Huddersfield replay will be live on BBC
14 hours ago
The FA Cup fifth-round replay between Manchester City and Huddersfield on Wednesday, 1 March will be shown live on BBC One.
McCarthy takes over at Wolves (Mon Jul 24th, 2006)
Former Sunderland and Ireland coach Mick McCarthy has been named as manager of Wolverhampton Wanderers on a 12-month rolling contract, the second division club said on Friday.
Chelsea's Cech confident of recovery for season's start (Thu Jul 13th, 2006)
Chelsea goalkeeper Petr Cech says he is confident of recovering from shoulder surgery in time for the start of the English Premiership champions' title defence in August.
Chelsea to complain to FIFA over Real Madrid approach (Thu Jul 6th, 2006)
Premier league champions Chelsea are asking FIFA to investigate what they describe as an illegal approach by Real Madrid for their Dutch winger Arjen Robben.
Ferdinand ashamed after England exit (Thu Jul 6th, 2006)
England centre-back Rio Ferdinand said he was embarrassed to go out in public following his country's quarter-final exit in a penalty shootout against Portugal.
Aston Villa confirm Hamburg approach for Baros (Thu Jul 6th, 2006)
Germany's Hamburg SV have made a preliminary approach to Aston Villa for Czech striker Milan Baros, the Premier League club said on Wednesday.
Rooney gets FA backing (Thu Jul 6th, 2006)
England striker Wayne Rooney's plea of innocence over his red card will be backed by the Football Association.
Penalty flops were too tired says Crouch (Thu Jul 6th, 2006)
England's abysmal penalty shooting in the World Cup loss to Portugal was due to the players being exhausted playing a man down after the 62nd minute expulsion of Wayne Rooney, according to striker Peter Crouch.
Mostly quiet night for dejected England fans in Gelsenkirchen (Sat Jul 1st, 2006)
A handful of "drunk people" were arrested Saturday night in the aftermath of England's loss to Portugal -- nothing close to the clashes police had feared -- and authorities compared it to nights when the local club team plays.
Eriksson says England defeat hurts (Sat Jul 1st, 2006)
England coach Sven-Goran Eriksson said defeat to Portugal in a World Cup penalty shootout on Saturday was unfair and a painful end to his stint in the job.
Rooney's red card and penalty misses cost England (Sat Jul 1st, 2006)
Sad England coach Sven-Goran Eriksson blamed Wayne Rooney's red card and poor penalty-taking for their World Cup quarter-final exit by Portugal on Saturday.
More Football News:
Advertising